White Powder Trimethylglycine (TMG) - Vitaminen & supplementen
Met antikoekmiddel toevoegingsgraad additief 96% watervrij betaïne, voederadditief voor diervoeding 98% betaïne.
Other names

Glycine Betaine, Trimethylglycine, TMG, Methanaminium1-carboxy-N, N, N-trimethyl-, inner salt, 2-(Trimethylammonio) ethanoic acid hydroxide, inner salt,( 56363642,Carboxymethyl) trimethylammonium hydroxide inner salt, Trimethylammonioacetate, Trimethylbetaine, Trimethylglycocoll, Abromine, Glycylbetaine, Oxyneurine.

Chemical Formula:

C5H11NO2

CAS No.:

107-43-7

Molecular weight:

117.15

Content

Betaine anhydrous≥96%

Appearance

White free flowing powder

Product Characteristics

Feed grade betaine anhydrous 96% powder. It's free flowing powder, with anti-cake agent and suitable for high humidity conditions.

Index

Betaine anhydrous content ≥96% on dried basis
Heavy metal(as Pb)≤10ppm
As≤2ppm
Loss on drying≤1.5%
Residual on ignition≤2.5%
TMA residual≤300ppm

Properties

Consistent, very low chloride content – no interference with osmotic function
Heat stability to 200°C
Non-hazardous, safe in use
Non-corrosive for equipment
Non-aggressive in vitamin and mineral premixes
Multi-species applications

Application

All kinds of animal species. Betaine for poultry, pig, aquatics and etc.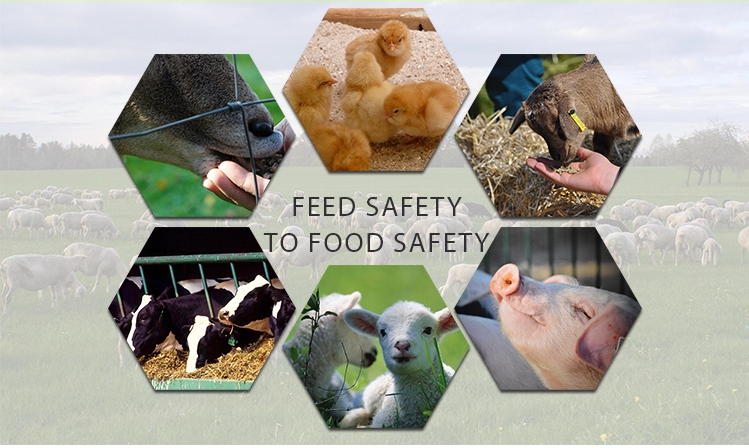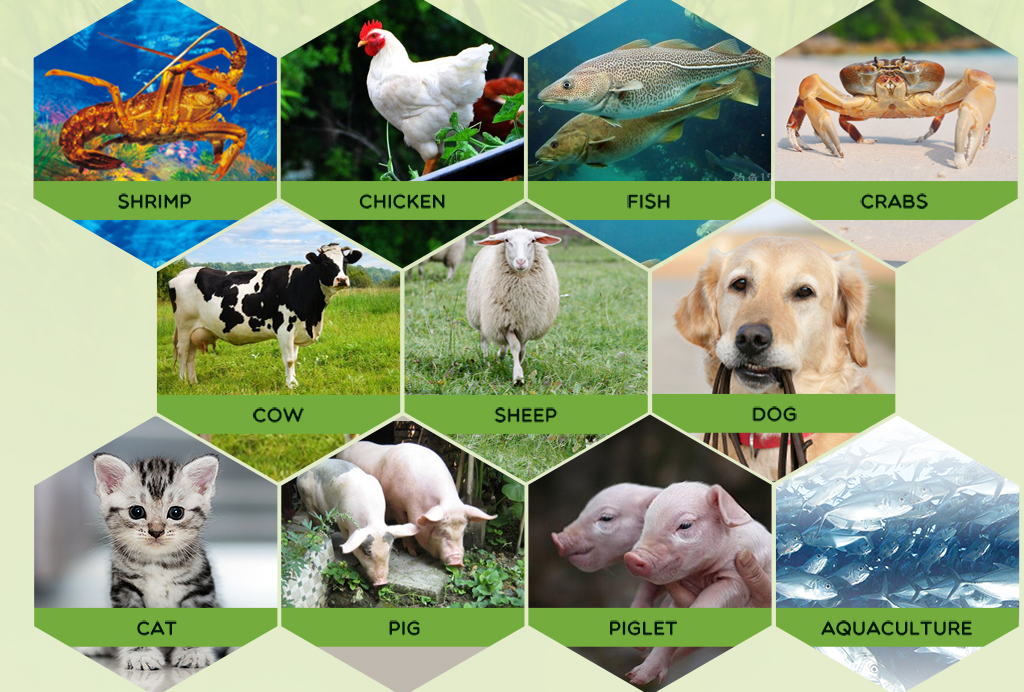 ISO Top Quality Betaine watervrij
Feed-grade: toevoegingsmiddelen, hoge zuiverheid en hoge voedingswaarde betaïne-producten
1. Het kan als methylleverancier worden gebruikt om hoogst efficiënte methyl te verstrekken en gedeeltelijk methionine & choline chloride te vervangen, daardoor de kosten te verminderen en de vleesfactor en de lichaamskwaliteit te verbeteren.
2.It kan de kwaliteit van kip en borstspier verbeteren en het aas smakelijker maken, en dan de dagelijkse winst verbeteren. Het is de belangrijkste attractant van wateraas en verbetert de groei van biggen.
3. Het is een goede osmotische drukregelaar voor zeeleven en het kan de overlevingskans van garnalen en fry verbeteren.
4. Het kan de stabiliteit van VA, VB beschermen en het heeft de beste smaak van de Betaine-serie.
5. Het is niet zwaar zuur zoals Betaine HCL, dus het vernietigt de voedingsstoffen in voedermiddelen niet.
Medicine-grade: farmaceutische tussenvorm
1.Betaïne Watervrij in de behandeling van menselijke cardiovasculaire ziekte gedurende enkele maanden zonder enig schadelijk effect.
2.Betaine Watervrij wordt gebruikt bij de fermentatie om vitamine te maken. Het is erg belangrijk voor het vormen van eiwitten, het repareren van DNA en de enzymactiviteit.
3.It wordt wijd gebruikt in voedsel en schoonheidsmiddel.
4.Betaïne Watervrij kan tandheelkundig product produceren in combinatie met sommige hoogmoleculaire materialen.
CAS NO.107-43-7 Betaine watervrij (Cystadane) 98%

Watervrij betaïne, (voer watervrij betaïne-betaine), een soort bio-stearine, is een nieuw, hoog efficiënt groeiversnellend middel. Het neutrale karakter verandert het nadeel van Betaine HCL en heeft geen reactie met andere grondstoffen, waardoor Betaine beter zal werken.
Additieven voor diervoeders, watervrije beta-technische index
| | | | | |
| --- | --- | --- | --- | --- |
| ITEM | Ⅰ | Ⅱ | Ⅲ | Ⅳ |
| Appearance | White crystal powder | White crystal powder | White crystal powder | White crystal powder |
| Assay | 98% | 98% | 95% | 70% |
| As | ≤2ppm | ≤2ppm | ≤2ppm | ≤10ppm |
| Heavy metal (Pb) | ≤10ppm | ≤10ppm | ≤10ppm | ≤30ppm |
| Residue on ignition | ≤0.2% | ≤1.2% | ≤4% | ≤27% |
| Loss on drying | ≤2% | ≤2% | ≤2% | ≤3% |
Betaine watervrije verpakking
Opslag: blijf van het licht in een droog magazijn.
Houdbaarheid: 12 maanden in de originele verpakking.
Veiligheidsinstructie: verboden om gebakken te worden.
Verpakking: 25kg / Bag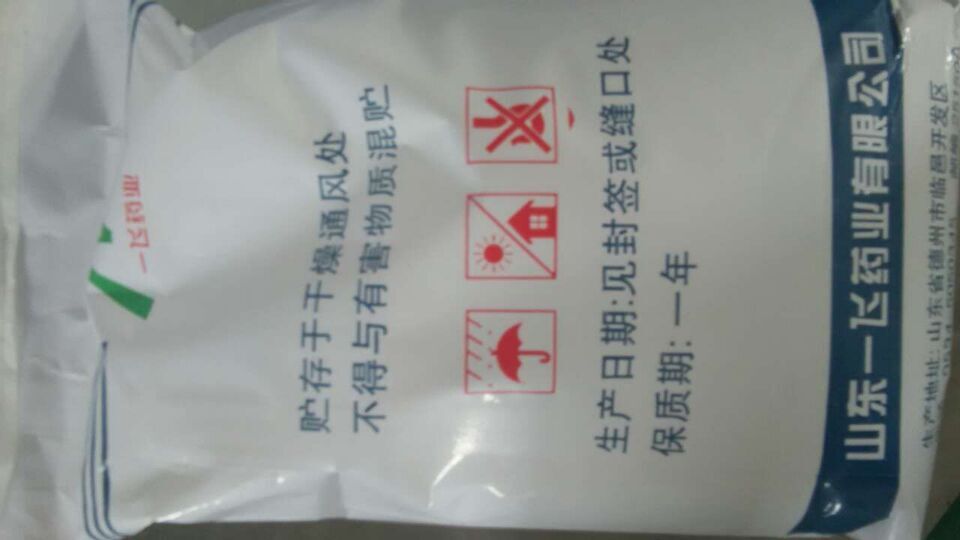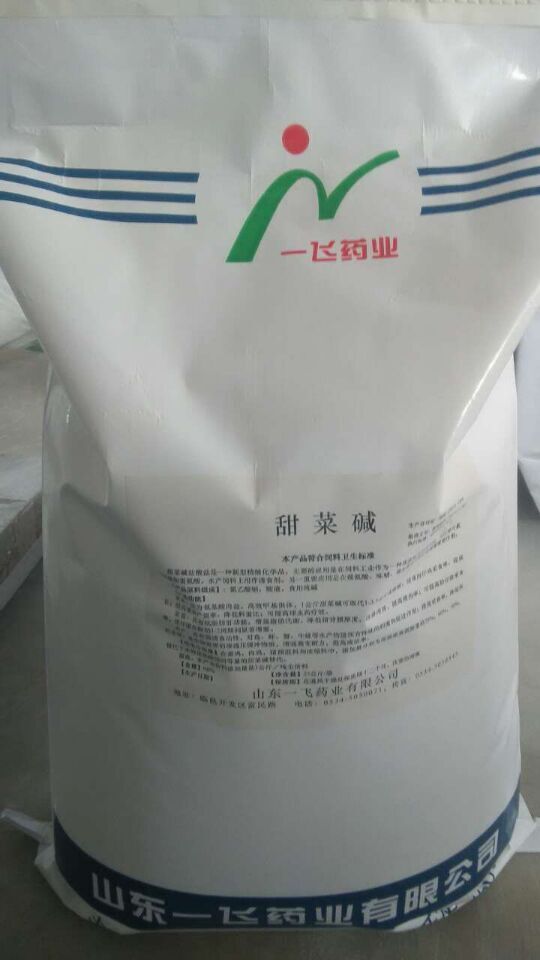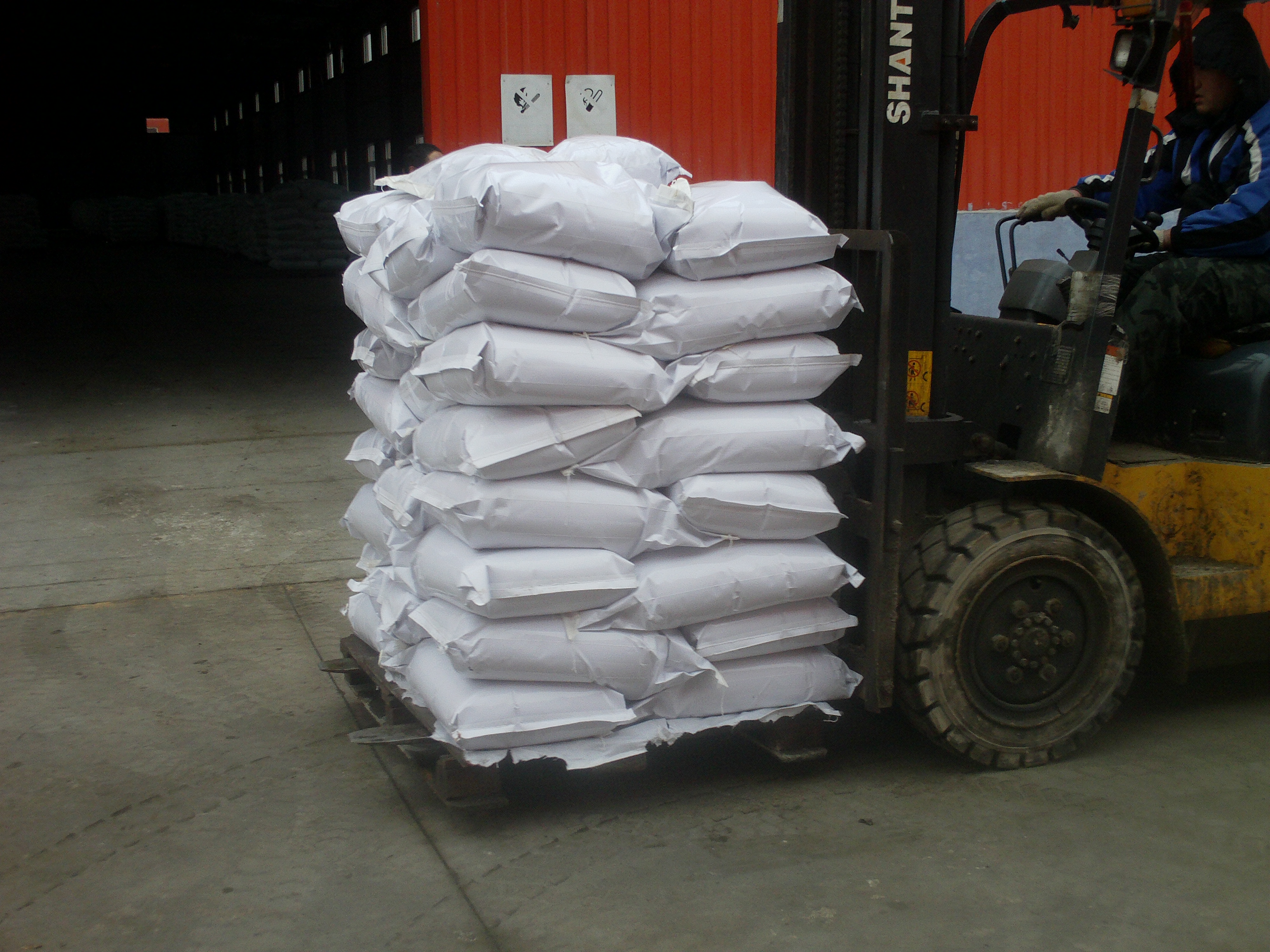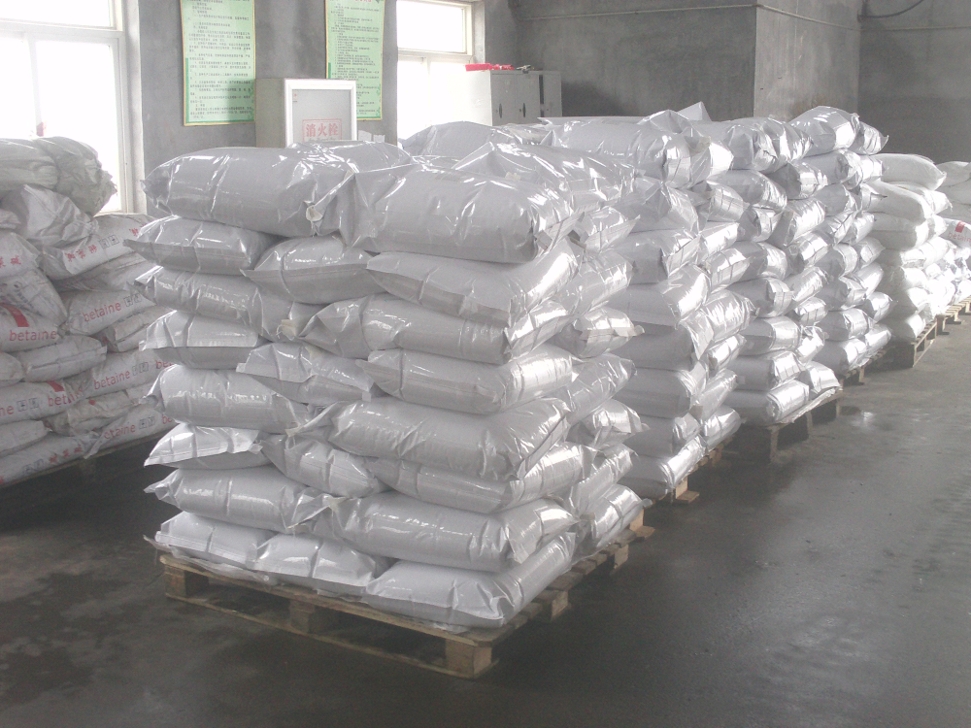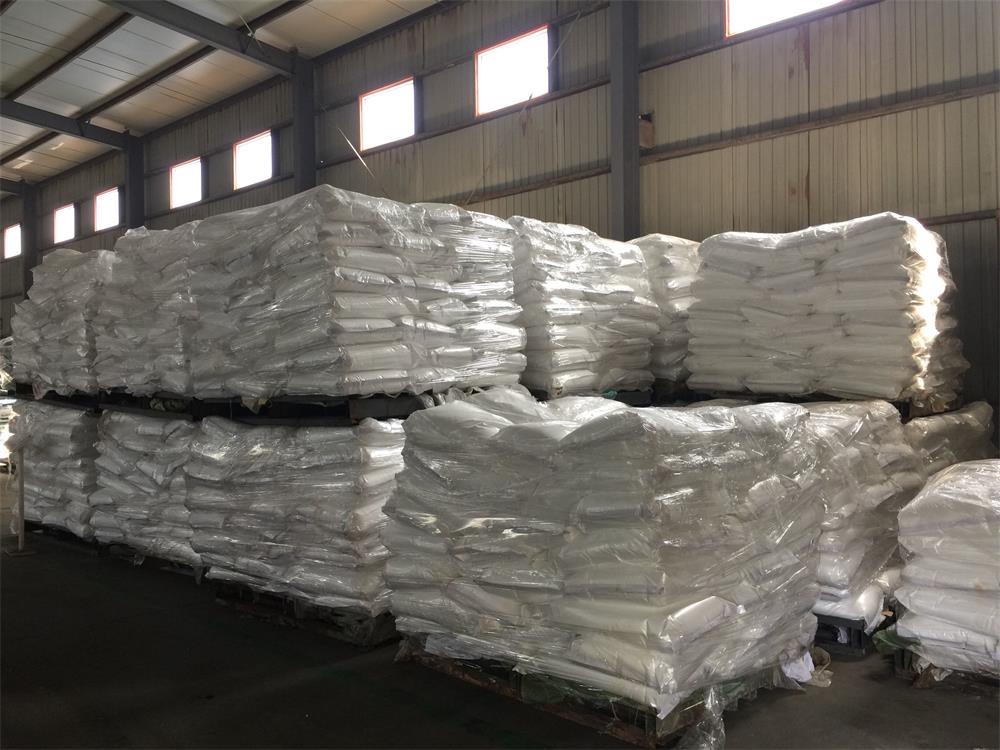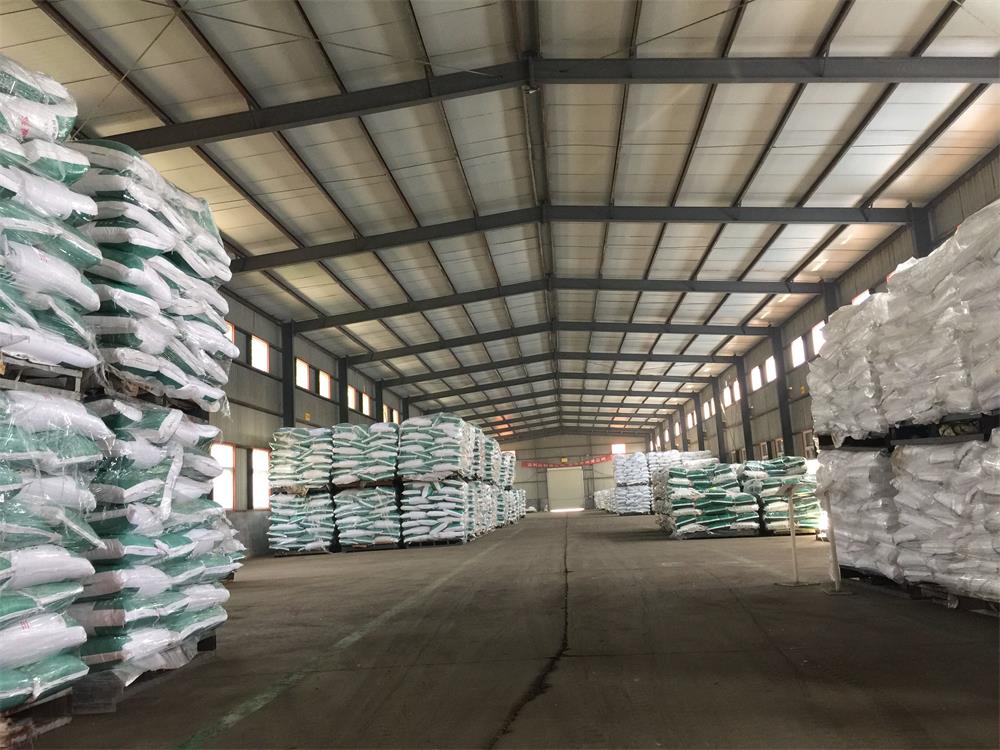 Onze producten zijn onderverdeeld in drie delen: voedings- en voederadditieven, farmaceutische tussenproducten en hulpstoffen voor olievelden. de toevoegingsmiddelen voor diervoeding wijdt zich aan het onderzoek en de productie van betaine hcl, watervrij betaïne, samengestelde betaïne, DMT, DMPT, TRIMETHYLAMINE N-OXIDE (TMAO), en aan de gang zijnde technologische updates, bevindt de technologie zich in een leidende positie. Farmaceutische tussenproducten en olieveldanaliliaries omvatten piperidonreeksen, anthraceenreeksen, glycerolderivaten
Additieven voor diervoeding Betaine watervrije nutirtion-toevoegingsmiddelen voor diervoeding
Product Categorie : Betaine watervrij